From Honest Reporting:

In the wake of the attacks, The (UK) Sun published a roundup of Islamic terrorism 'across the world over the last decade' ― complete with map. Guess which Mideast country that has absorbed hundreds of Islamist attacks during this period does not appear in the Sun's account?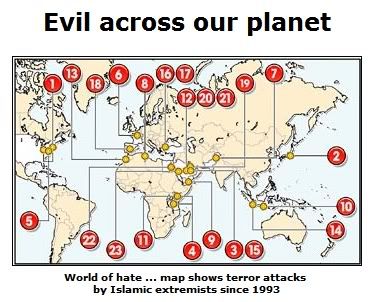 It seems that editors at The Sun don't consider the nearly 1000 Israeli civilian victims of Islamic terror worthy of mention as any one of the 'worst atrocities' for the past 12 years.

Topic:
Israel
;
Terrorism